"I want to guess another riddle!" "I got a big red envelope!" "I'm going to recite another ancient poem!" First grade students were as brave as tigers at our recent Spring Festival event. In order to let our students display their talents, our teachers carefully planned a welcome garden party – the "Tiger Spring Festival Garden Party".
Primary teachers worked hard on the preparations for the party: decorations and special arrangements for the venue environment that encouraged children to want to stay and engage with the activities, lovely and festive pass cards, festive and bright red medals. There were also checkpoints carefully designed by teachers for various subjects! Every place was full of teachers' best wishes for the students.
With the joyful expectations of the students showing on their faces, our garden party  kicked off. The students were very excited and arrived at the activity site with all kinds of unique skills, together creating a happy New Year.
Whether it was the changeable pinyin game, guessing the mysterious Chinese characters, reciting the rhythmic poems, or reading the beautiful and vivid articles… it was all rather challenging for our little contestants. Yet, we witnessed confident students, bright smiles, and fluent discussions. Everywhere we looked, we saw calm and excellent little warriors.
From "The little carp jumping over the dragon's gate" to "Making a new house with fantastic ideas", and then to "Combining numbers and shapes to welcome the Spring Festival", many skills such as addition and subtraction calculations, identifying geometric shapes and finding patterns were integrated. Students also explored mathematics in an activity space having multiple dimensions, in order to create a more interesting atmosphere for mathematics learning and the development of mathematical inquiry skills.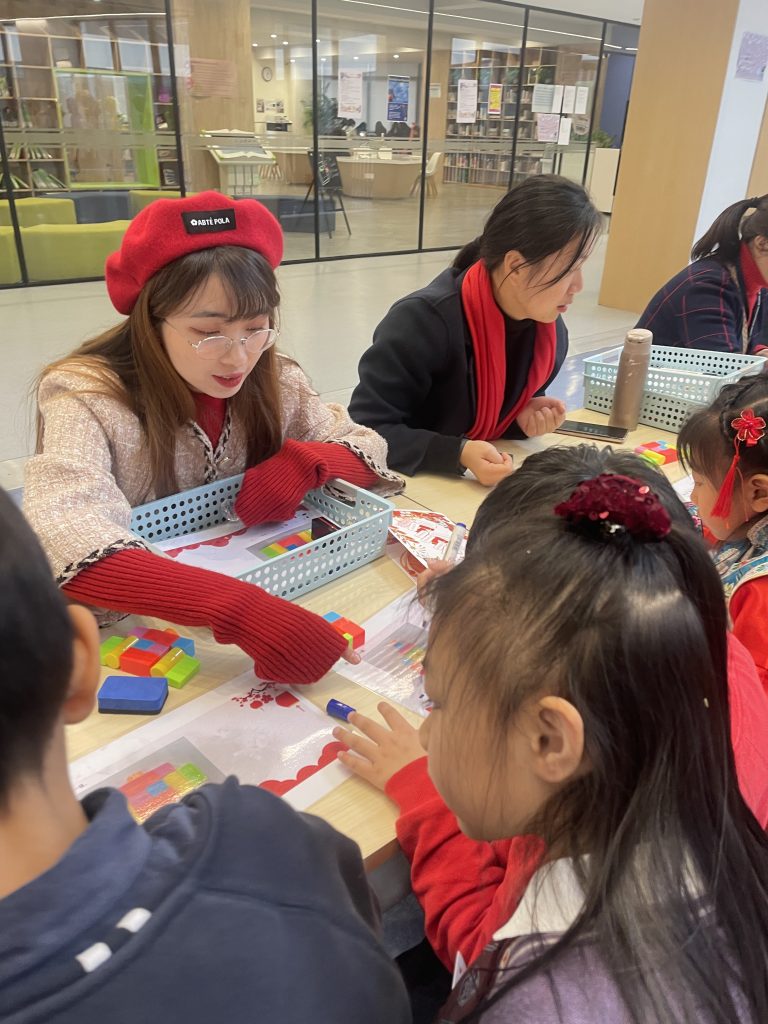 In the first stage, with a sugar gourd string, students matched words and pictures successfully. In the second stage, the students became experts in lantern riddles. In the third stage, everyone turned into a poet and read a poem.
After passing through all the stages, students gleefully shared their medals and received a lovely garden party gift – a little tiger!
Learn to play, play to have fun, and enjoy learning. The performance of our students was most excellent. We believe that they must be looking forward to the arrival of the new semester, looking forward to continued progress, and looking forward to happily continuing with their studies in this beautiful campus as they gallop freely in the forest of dreams. We hope that the new year will see our lovely students be even more competent, more confident and more 'powerful', just like a tiger with grown wings!