Dylan Gong and Jerry Xu are two Grade 9 students from SUIS Qingpu's high school. Last November, they won two gold medals, two silver medals and one bronze medal at the 17th Shanghai Games Shooting Competition (Teenager Category). They also qualified as first-level national athletes!
Dylan and Jerry took 2nd and 3rd Place respectively in the Group A men's individual 50-meter air rifle prone position competition, each shooting 60 rounds. Jerry and his team took 1st Place in the Group A men's group division 10-meter air rifle competition (60 rounds), with a score of 1854.6, and 1st Place in the Group A men's group division 40-meter 3 postures competition (3*40 rounds) with a score of 3425. In Group B, Dylan took 2nd Place in the men's individual 50-meter 3 positions competition (3*20 rounds) with a score of 1645.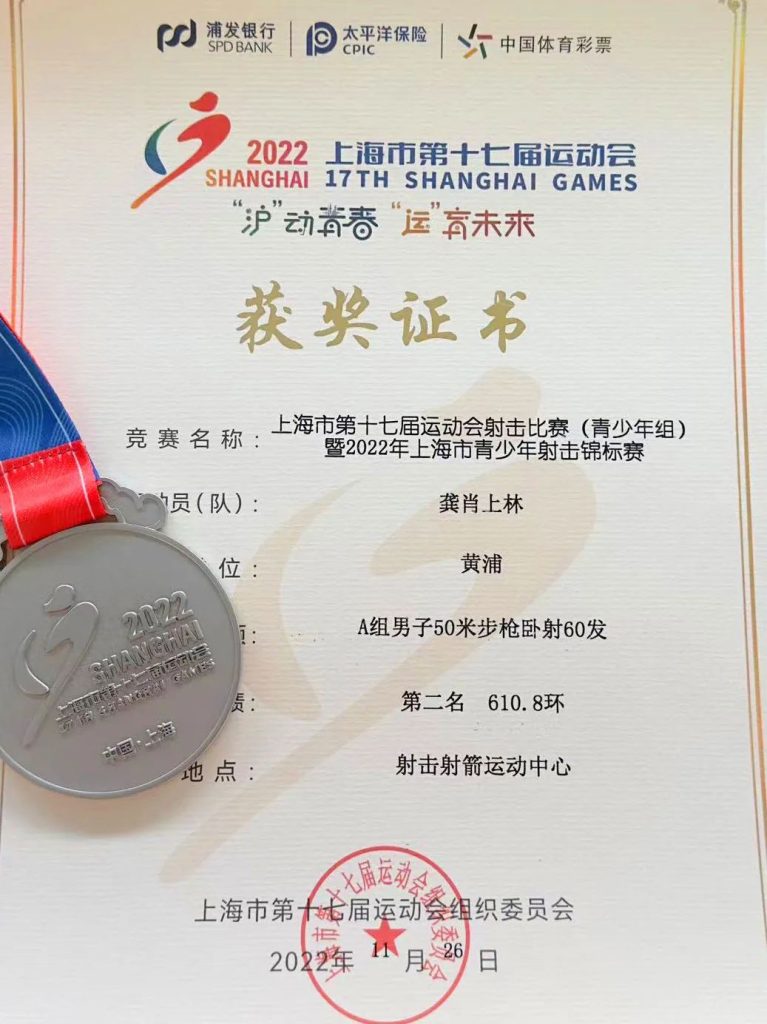 The two athletes can balance studies, hobbies, and activities; all the while achieving these excellent results, which embodies the Holistic Education Philosophy that Xiehe Education has persistently adhered to for many years.
We took some time to interview Dylan and Jerry, enjoying a great opportunity to hear their voices and learn about their thoughts.
The 17th Shanghai Games Shooting Competition is held every four years. To get medals in the competition, the Huangpu District Teenage Shooting Team organized intensive daily training for us. We decided to use our CCA (Co-curricular Activity), club activity, and dinner times for training to avoid interfering with our academics.
When the bell rang at 4:10pm, ending last period of the day, we immediately left for the Huangpu District's training center. From Qingpu to Huangpu isn't a short journey. We usually had a nap in the car, getting more energy for the rest of the day i.e., for our training and our evening homework.
 Shooting is Our Holiday Game 
We have been involved with shooting since Grade 3 in primary school. During normal school weeks, we would train twice per week and three hours each time. During holidays, we would train every day. If you ask us what we do at the training center, we would say it's repetitive 'loading, lifting the gun, positioning the gun, firing at the target, holding, and putting the gun down'. We need to repeat the movements hundreds or thousands of times to develop muscle memory and achieve a consistent action.
Jerry and Dylan in primary school
When I was little, I had a hard time with the training and at tournaments. For the longest time, I could not achieve good results in many competitions. However, I persevered with this sport and eventually discovered my strengths in the small-caliber program. My hands had suffered a lot along the way. (Dylan)
 Memories from participating in the 17th Shanghai Games Shooting Competition 
Of course, a gold medal is every player's goal, and such a goal brings with it a lot of pressure. The sport of shooting is all about one's mentality. When competitions were approaching, we became more relaxed. The goal was to stabilize our emotional state and focus on enjoying the sport.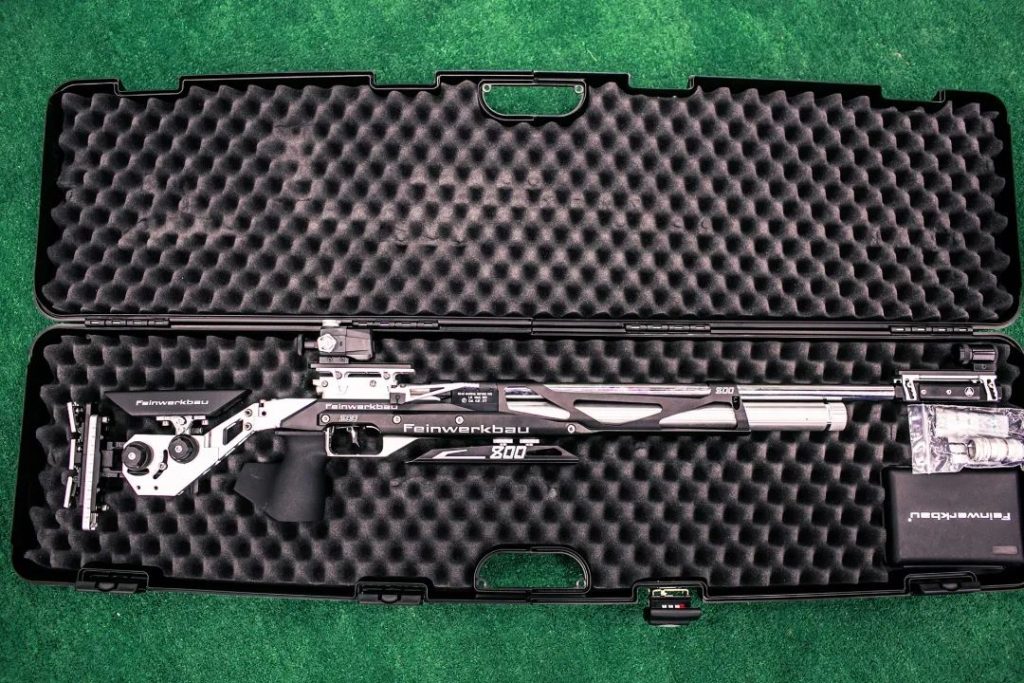 During the three days of a competition, accidents and challenges followed one after another: the wind, poor conditions, lack of physical strength, and so on. Dylan was also faced with a 'Black and white' target in the prone shooting competition – that is, half of the target surface is brightly lit while half is in shadow, which greatly interferes with the players' vision and judgment. Time to make one's shot is also limited, so you can't rest. Thus, you simply have to 'bite the bullet'. Jerry's prone shooting competition was also affected by the weather. The wind was too strong, which disturbed the original trajectory point. The only thing he could do was to wait for the right opportunity and pull the trigger as soon as the wind had died down. Dylan and Jerry finally won 2nd and 3rd Place in the prone shooting program.
Unlike basketball and football, shooting is a relatively unpopular sport. But before the competition, our schoolmates sent us a cheerful video, which gave us a lot more confidence! 
 Maintaining a Balance of Studying and Training 
Shooting is a sport with zero room for error. Negative emotions, breathing, and other factors can impact on one's result. Thankfully, the personal attributes and skills honed in shooting extend into our study and life. When encountering difficulties, we deal with them calmly, quickly adjust our emotions, and maintain a positive state.
We also learned time management skills through this sport. We learn and complete our school work as much as possible while on the campus so that we can have more time for training and school activities away from the campus.
For example, to be able to study, train and have fun, I must maintain a strict schedule in advance and stick to it. (Jerry)
I sacrificed some of my video game time for training, but it was well worth it. (Dylan) 
 Words from the Tutors 
Jerry always brings happiness to the people around him. In academics, Jerry sets a high standard for himself. In his spare time, he likes photography, Chinese calligraphy, and the clarinet. I see a lot of possibilities in Jerry's future.
Ms. Helia Zhang, Jerry Xu's Tutor
Achieving these awards has not been easy for Dylan. He has had to balance school and all the challenges that come with weekly training. Despite his busy schedule, Dylan has been able to maintain pleasing results in his studies, an active social life with his friends, and continued improvement in his passion: air rifle shooting.
Mr. Christopher Quicke, Dylan Gong's Tutor
The very first time they went shooting, the little boys couldn't even carry a five-pound air rifle. After joining the shooting team, hard training became commonplace. On hot days, while wearing their shooting suits, they sweated heavily. On cold days, the boys must lie down for several hours on a semi-outdoor field.
Shooting can be boring, but after they fell in love with this sport, they learned how to be calm and confident, establishing a more focused, decisive, and strong personality. Because of their love for this sport, shooting became a common theme in their diaries. Because of their love for this sport, these young gentlemen learned to endure pain. Because of their love for this sport, they dared to leave their parents and participate in month-long training sessions in other cities. "Interest is the best teacher, and interest needs the blessing of diligence."