Parents are children's first teachers, their early guides. For a well-rounded education, both parents and teachers are indispensable in a child's growth. At the beginning of this semester, SUIS Qingpu Primary School has again emphasized the importance of home-school cooperation through various events such as its annual Parents Meeting and Tea Party.
Parent meetings – a rich experience
On the evenings of September 21 and 22, parent meetings for the primary grade levels were held. Due to the pandemic control procedures, the meetings were divided into two different platforms, virtual and offline: Grade 1 meetings occurred in an offline format, while meetings for the other grade levels occurred through online sessions.
During the Grade 1 parent meetings, parents came to the classrooms early and listened with great expectations to the introductions regarding primary school life and learning. Teachers had carefully prepared the relevant content to help parents experience in detail their children's adaptation to school life over the first few weeks as well as the curriculum and programme. Teachers also communicated expectations regarding the children's learning.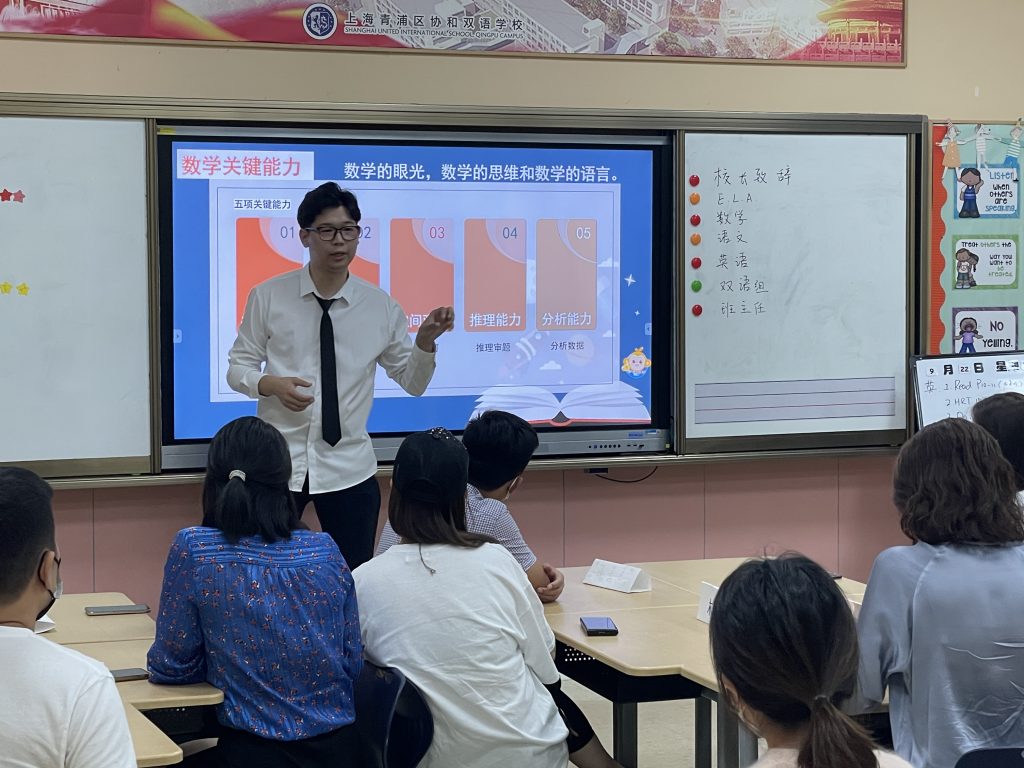 During the virtual parent meetings, the head teacher introduced class management processes and described our moral education activities. Teachers from the English Language Arts, Mathematics, and bilingual subject groups introduced the teaching arrangements for this semester and gave an insight into areas that require home cooperation.
A warm and enjoyable parent tea party
Parents asked, "How is the school prepared in terms of the kindergarten to primary transition?" and "What is the philosophy and follow-up plans of the school?" and teachers asked, "What is your child's schedule at home?" and "Is your child in the habit of reading consistently?" At the beginning of school, teachers and parents have a lot of things to share with each other – they desire to get closer to each other's world. The Parent Tea Party is one of several important channels of communication between home and school.
On September 29 and 30, the school and the family committee members carefully arranged gatherings in both the campus' Ancient Scholars House and Art Salon, inviting parents from each class in the primary school to have tea and a chat together. Ms. Helen Liu, Assistant Principal and Head of Primary School, gave a speech and warmly welcomed all the attendees. Parents and teachers then sat together and enjoyed an afternoon tea, freely and deeply communicating with each other on issues of common concern. In a relaxed and comfortable environment, they narrowed the distance between each other.
Through the Parents Meeting and Tea Party, the communication and trust between home and school were further enhanced, and parents were able to understand more deeply the educational philosophy of SUIS Qingpu and more actively participate in it. At SUIS Qingpu, we look forward to all children's healthy and happy growth under the joint education of school and family!