Ink Fragrance welcomes the New Year
and everything is renewed with great enthusiasm
 – traditional activities in the SUIS Qingpu Campus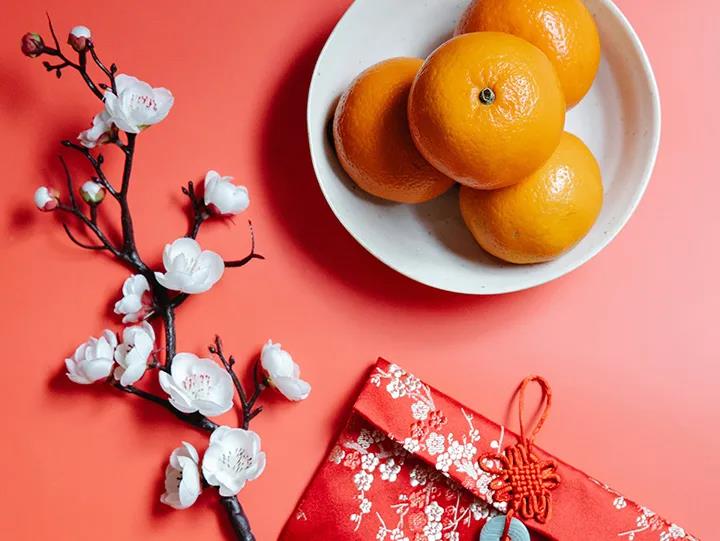 At the beginning of the new year, everything is renewed. On January 7, 2022, in order to welcome the New Year's blessings, teachers and Parent Support Group (PSG)members at the Qingpu Campus participated in an "Ink Fragrance welcomes in the New Year" activity in the Ancient Scholars House.
The activity of bringing Chinese and foreign teaching staff together to write Spring Festival couplets allows teachers to experience national culture and cultivate positive sentiments, embodies the cultural concept of harmony and the combination of East and West, and brings awareness to similarities and differences.
It is a tradition in China to display Spring Festival couplets during the Spring Festival, for they express good wishes for the Chinese working people to help ward off bad spirits, prevent disasters and welcome good fortune.Calligraphy is a cultural and artistic creation that incisively and vividly reflects the "beauty, goodness and morality" of traditional Chinese culture. It has been favoured by literati since ancient times for its high fashion and promotion of positive morals.
Calligraphy lovers among the teachers wrote down the Chinese character "福", and the Spring Festival couplets representing good luck were cheerily displayed.
Foreign teachers were also interested in the Chinese traditional spring festival couplet culture and concentrated on copying each Spring Festival couplet and the word "福". While experiencing the breadth and depth of Chinese culture, they also enjoyed strong friendship and warmth in their adopted home.
The school also arranged an eye-catching content of "Painting Peony" for this activity. It was a great honour for the Primary School department to invite teacher Xie Liping, Director of the China National Artists Association, Vice-Principal and Secretary General of the Luoyang Academy of Traditional Chinese Painting, and Principal of Longmen Academy of Painting .Teacher Xie has been engaged in painting for more than 40 years. She is skilled in depicting the peony and is known as the "Peony Fairy" in the field of calligraphy and painting. During our activity, Teacher Xie painted in person, and everyone felt joy when witnessing the artist's creation. Teacher Xie also patiently guided the teachers with their painting, explaining basic techniques and the essentials of painting.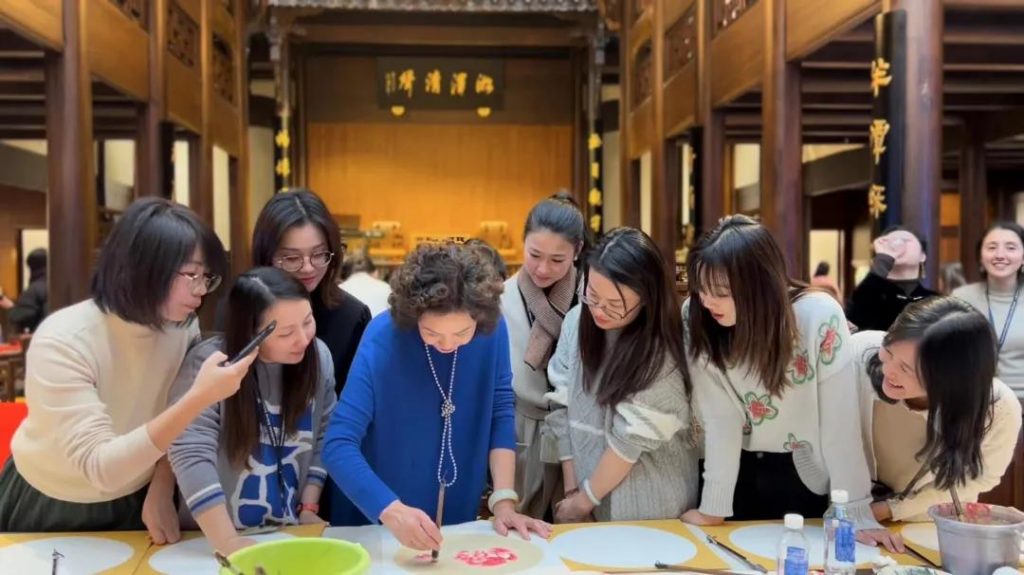 We also extended a special invitation to some Parent Support Group (PSG)members to participate in this activity, and school teachers and parents happily gathered together. We sincerely thank our parents for their support and recognition for the work of the school since our beginnings. At the same time, their participation also marked the opening of a great new chapter of home-school cooperation for the new year.
Elegant calligraphy pieces and festive, auspicious blessings represented everyone's longing for the new year. The strong 'Spring Festival atmosphere' filled the entire Ancient Scholars House.
The ink fragrance and the warmth of laughter intertwined, and the enthusiasm for these activities could be felt throughout the whole house. In order to make everyone feel more strong new year's atmosphere, we also specially arranged Chinese traditional craft "paper cutting".Paper cutting is not only the technique of using scissors, but also its expression and content, covering folk customs, painting, history and some profound moral things. Our dear foreign teachers were delighted by the Chinese traditional folk crafts.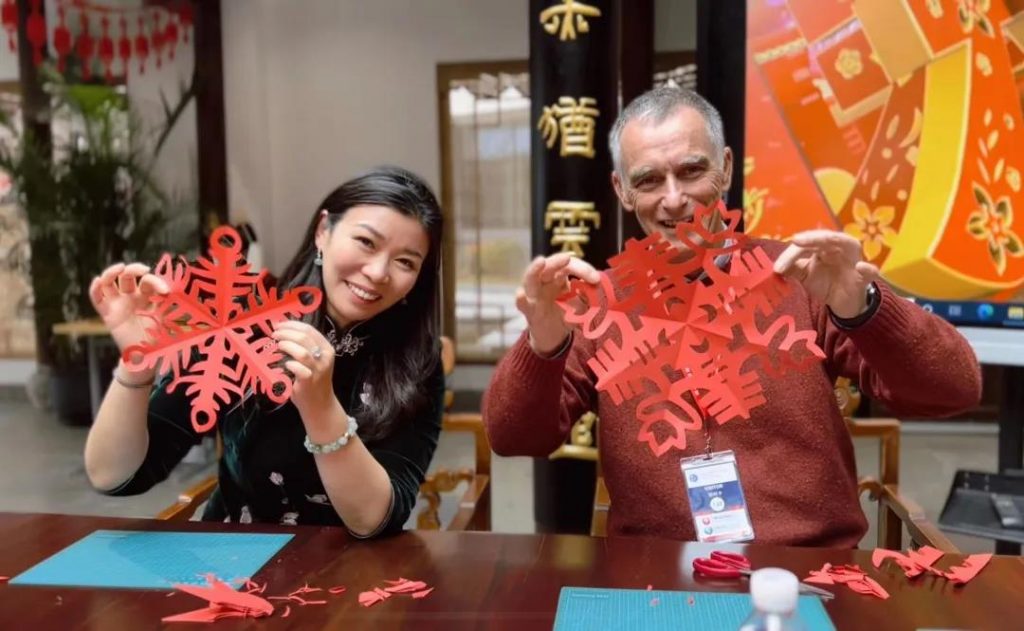 In order to add a festive atmosphere, we also invited folk artists who made sugar paintings on site. With a copper spoon as a pen and sugar liquid as ink, the vivid sugar painting was completed in a short time, which contains how many sweet memories of childhood.
The whole activity of "Ink Fragrance welcomes the New Year" ended with laughter and enthusiasm, integrating the enjoyable meanings into expectations for a better future. Ink fragrance welcomes the New Year, where all things are renewed with great enthusiasm. Let's celebrate together with our SUIS Qingpu family!