The first flag-raising ceremony of the new semester was held in the gymnasium.
At the flag-raising ceremony, Vice Principal Zuyu Zhou delivered a keynote speech on "Building a Quality Learning Community and being a well-rounded person". He first welcomed the new students and teachers to join the WUIS family and looked forward to starting the journey of study and life in the new semester together.
Then, he explained the importance of cultivating people with comprehensive and balanced development from the aspects of the country, school, teachers and students themselves.

Dear teachers and students:
Good morning, everyone. With the epidemic gradually stabilized, we finally get to welcome everyone back to school. During this summer vacation, several changes had been done in school, including the canteen, greening, and lighting.
This semester, we have welcomed a group of new students and teachers. Myself, representing the school would like to welcome everyone back to school and to start this new learning journey. Let us all welcome the new additions to our school community with a warm applause.
Today is our first flag-raising ceremony in this semester. I would like to take this opportunity to share an important goal with all of you: "To build a high-quality learning community and to become a all-rounded developed person".
One's comprehensive development is the basic principle of Marxism, and it is also the final goal of education. Cultivating well-rounded people is one of the ten training goals of IB, and it is also the most important goal emphasized by educators.
With well-rounded development as the national educational foundation, our education system has progressed from teaching basic knowledge and skills, to approaching knowledge and skills, process and steps, and emotional attitude and values. Our school, WUIS, with solid foundation and international outlook, has always taken well-rounded development as the priority in our students' learning.
The big question is; "What is comprehensive development? Why should comprehensive development be repeatedly emphasized in education? How can we achieve an all-around and balanced process from the opinion of schools, teachers, and students?"
For students, to be a well-rounded person is the balanced evelopment of intelligence, body, and emotional competence in real life. We wish that all students who walk out of WUIS are:
1.     Better equipped to embrace, understand and accept different opinions from all places and people.
2.     Live a satisfied life: where one learns to study but also learn to live his or her own life while being a responsible citizen.
Students who are well-rounded have clear cognition, various abilities, independent characteristics and the will to serve their community. In WUIS, students are allowed and encouraged to unleash their potential, to seek independent development, and to become well-rounded developed global citizen.
Based on this goal, WUIS has always been working on building a high quality learning community. We do not only provide comfortable learning environment, we also focus on encouraging, open, and inclusive teaching method and attitude. We provide a variety of elective courses so that our students can get professional learning in the areas they are interested in. We also encourage students to participate in various community activities so that they can learn various traits, such as being responsible.
Of course, the realization of training goals is inseparable from teachers. Teachers from our school do not only have professional knowledge, but at the same time they teach with true self, and have maintained the curiosity and love of life. Such teachers have the ability to tap the potential of all students, not just limited to their studies, but also from emotional, physical, psychological aspects.
Students, the modern world is full of uncertainty, and the education that a person initially receives will affect their life. I wish that all students from WUIS can become well-rounded people, who have faith and confidence to face today's world that is full of uncertainities. This school is your starting point but not the destination, however, the education that you receive and the effort that you paid in this school, will determine your future career destination.
A creative short video on the recent Olympic Games made by students of Grade 12. The video was carefully crafted by G12 Messi and Alex and includes many participants of grade 12.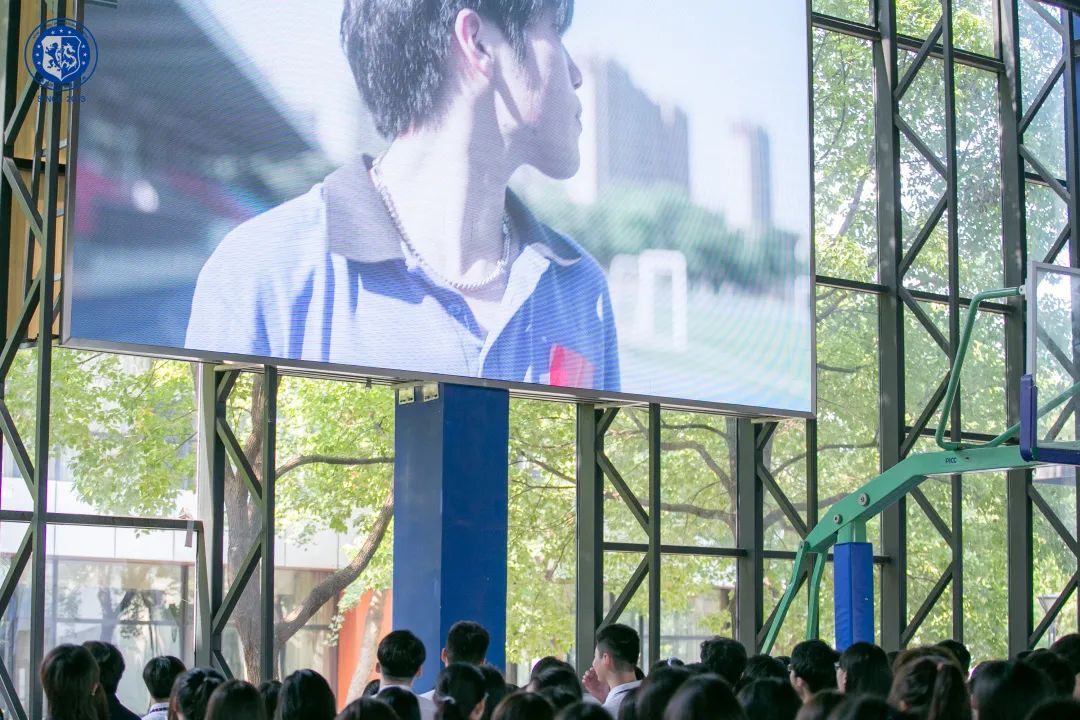 Owen Zhang and Alex Wang to give their thoughts on China's recent performance in the Olympic Games.

Luna from Grade 12. She performed an original song called "Dreammaker".

The class has officially started in the new classroom, which is beautifully decorated. Studnets looking are exploring all kinds of interesting topics and learning new knowledge. By the way, there is my favorite PE class today.。

When lunch time comes, the food in the canteen is always so attractive. It's difficult to choose Chinese food, Western food, pasta and daily ingredients. It is the first time for the G1students to eat in the canteen, which was very novel.And the snacks make us full of energy.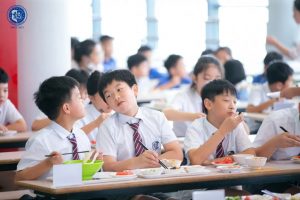 The time of the day is so fast with content and happy, we will see you tomorrow.