姜海滨
无锡二院 心内科专家 副主任医师、医学博士
擅长冠心病、心力衰竭、心律失常等病的诊治。
长期从事心血管病介入治疗,于2017年初完成了无锡地区首例复杂冠脉瘘的介入治疗,并参与苏南地区第一例TAVI手术。
善于结构性心脏病介入治疗器材创新研制,获全国心血管诊疗技术与器械创新设计大赛亚军。受聘为中国心血管医生创新俱乐部(CCI)执委会技术部副部长。
Unit Big Idea:Medicine has advanced and changed over time.
Under the current circumstance of the pandemic, the whole inquiry unit is designed to guide students to explore the development and changes in medicine from three aspects: diagnosis, treatment and prevention of diseases.

Community learning opportunity is always an important part of our Topic inquiry unit. On June 22, we were glad to invite Dr. Jiang Haibin from the Department of Cardiology of Wuxi No.2 Hospital to give Grade 4s a speech about the history of medicine and his personal experience.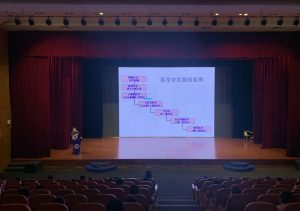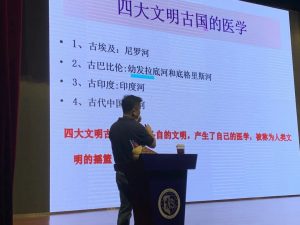 Through Dr. Jiang's wonderful and professional explanation and demonstration, students got to know the history of medicine, medical development and innovations. Moreover, students benefited a lot from developing a better understanding of the significance of responsibility and scientific spirit in inquiry.