时光像抚摸你脸颊的清风,在你用指尖触摸的一瞬间,它已匆匆离去。窗外,玉兰花的香气仿佛还弥漫在空中,却又走到了毕业季。在这个浓情四溢的初夏,五年级的同学们迎来他们小学阶段的最后一次聚会——毕业典礼。
Time is like a breeze touching your cheeks, and it has hurried away when you touch it with your fingertips. Outside the window, the aroma of magnolia seems to be still in the air, but it is the graduation season. In this insulting early summer, the fifth grade students ushered in their last gathering of elementary school – graduation ceremony.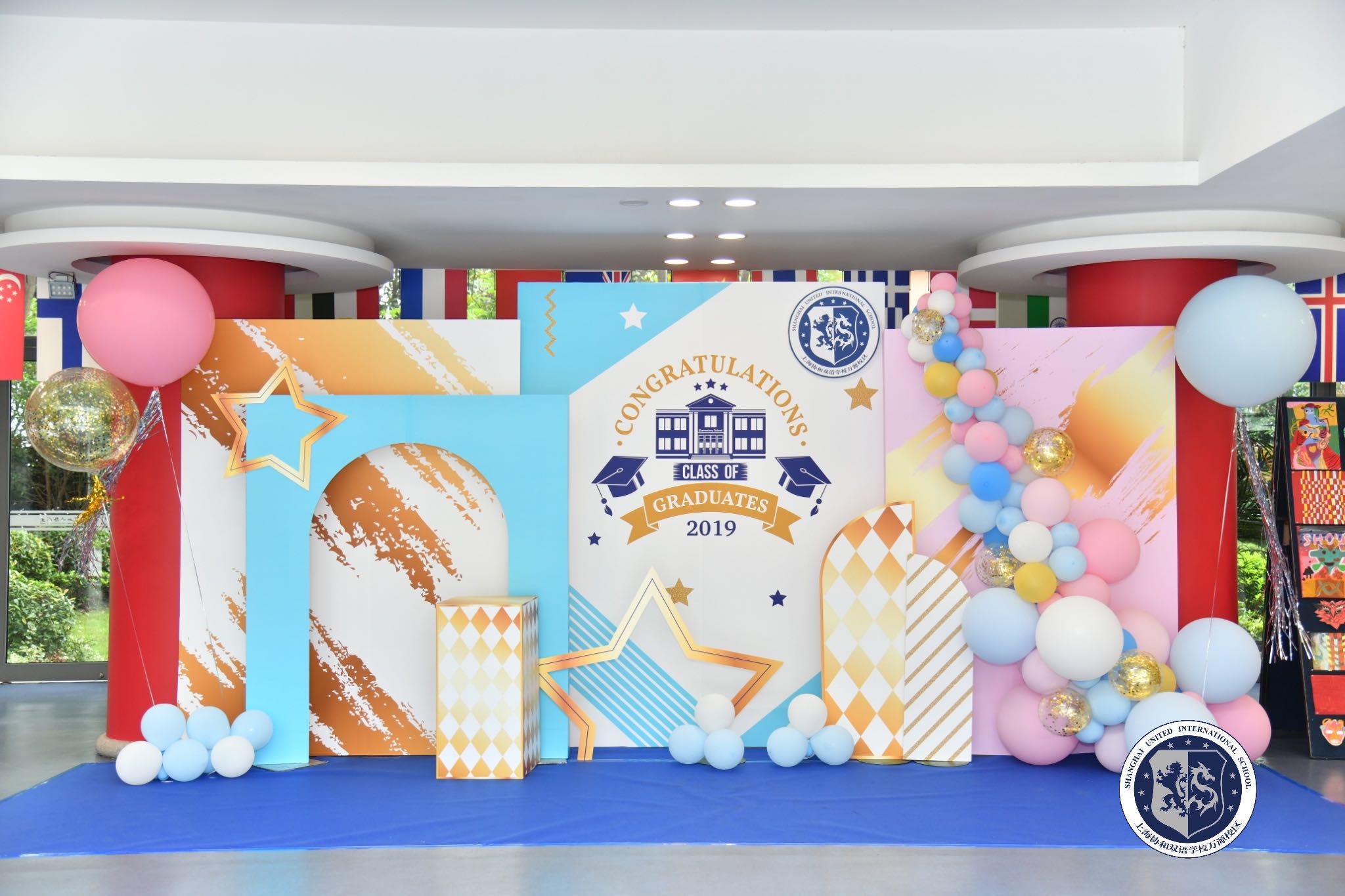 6月25日上午,万源城协和双语学校迎来了小学部的毕业典礼,各个毕业班都表演了或活力四射,或温情脉脉的节目,孩子们的成长,热情,依恋,都在节目中流露出来。
On the morning of June 25th, graduation ceremony of SUIS Wanyuan came. All the graduating classes performed or energetic, or tender, the children's growth, enthusiasm, attachment, was on the show, exposing.
毕业生代表张璨羽同学代表所有毕业生发表了毕业感言,感言中充满留恋,充满不舍,充满感激。
On behalf of all the graduates, the graduate representative Sunny Zhang delivered a graduation speech. The testimony was full of nostalgia, full of resentment and full of gratitude.
教师代表张宏老师热情洋溢的讲话,告诉了孩子们"雄关漫道真如铁,而今迈步从头越"在漫长的人生旅途中,愿学生彼此都不是过客,而是人生的一块巨大的拼图,凑足了那将是震撼的一幕。
The teacher's representative Ms Zhang's enthusiastic speech told the children that "the male road is really like iron, but now it's going from scratch." In the long journey of life, students are not allowed to pass each other, but a huge puzzle of life. That will be a shocking scene.
孩子们毕业了,满心愉悦的不仅是孩子,还有陪伴他们成长的家长。毕业班的赵思宇妈妈给全体毕业生送上了殷切的祝福与发自肺腑的叮嘱,同时也表达了全体毕业生对母校的留恋,对师恩的感谢,对未来的希冀。
The children graduated, and it was not only the children but also the parents who accompanied them to grow up. Harvey's mom, the representative of parents gave all the graduates an earnest blessing and a heartfelt blessing. At the same time, she also expressed the nostalgia of all the graduates to her alma mater, thanks to the teacher, and hope for the future.
毕业生们还给母校留下了精美的图书,希望学弟学妹们能"与书为伴"。
The graduates also left a beautiful book for their alma mater, hoping that the younger brothers and sisters could "come with the book."
随后全力校长也给孩子们送上了自己的殷切祝福,并与其他领导一起给每一位毕业生颁发了毕业证书。
Principal Mr Paul also gave the children their ardent blessings and awarded each graduate a diploma with other leaders.
就连平时站在讲台上的老师们此刻也站上了舞台,为孩子们送上这临别的一曲,几多爱意,几多不舍。
Even the teachers who usually stand on the podium have stood on the stage at this moment, sending the children a piece of this parting song, how much love, and how much.
△毕业生们给老师献花
感恩情、离别情、喜悦情相互交织,协和万源的校园里处处真情流露,五年的依依相伴,面对离别,有太多的不舍。不舍朝夕相处的同学,不舍循循善诱的老师,不舍校园内的一草一木……毕业的盛典必将在这些孩子们的一生中留下最美好的回忆,同时也为每位孩子小学的童年时光画上了一个圆满的句号。
Gratefulness, parting, and joy are intertwined. The campus of Concord and Wanyuan is full of true feelings. Five years of companionship, accompanied by parting, there is too much disappointment. The students who lived together for the day and night, the teachers who did not follow the temptations, did not give up the grass and trees on the campus… The graduation ceremony will surely leave the best memories in the lives of these children, and also for each child's primary school. Childhood time has drawn a perfect ending.